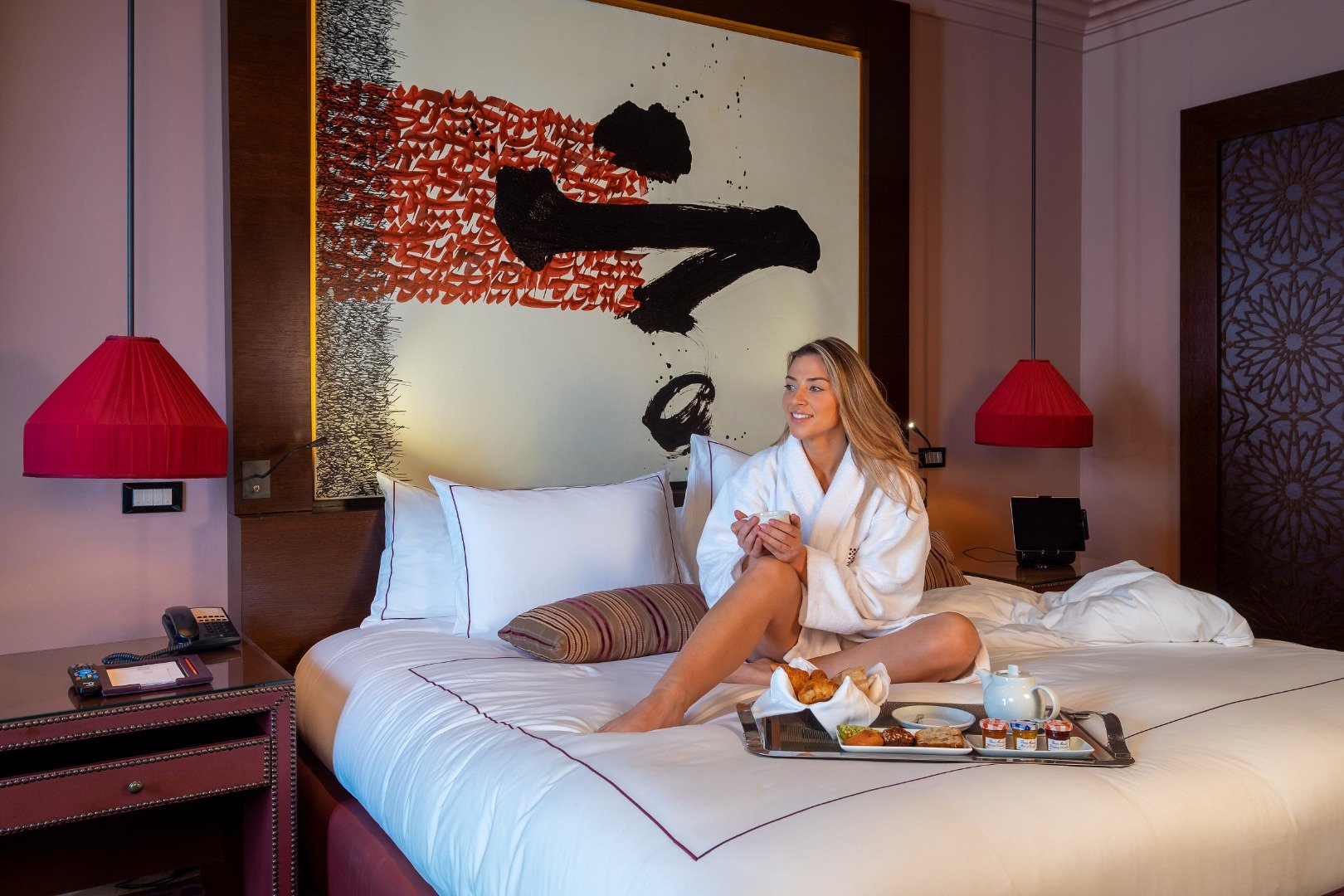 Covering an area of 46m², the deluxe room was conceived by designer Jacques Garcia. Silk drapes, velvet fabrics in combination with traditional Moroccan lighting create a baroque-inspired ambiance.
One king , One rollaway or one crib
3 guests, including up to 2 children
Average of 46 m2 (506 sq.ft.); 3rd to 5th floors.
Swimming pool or Street view