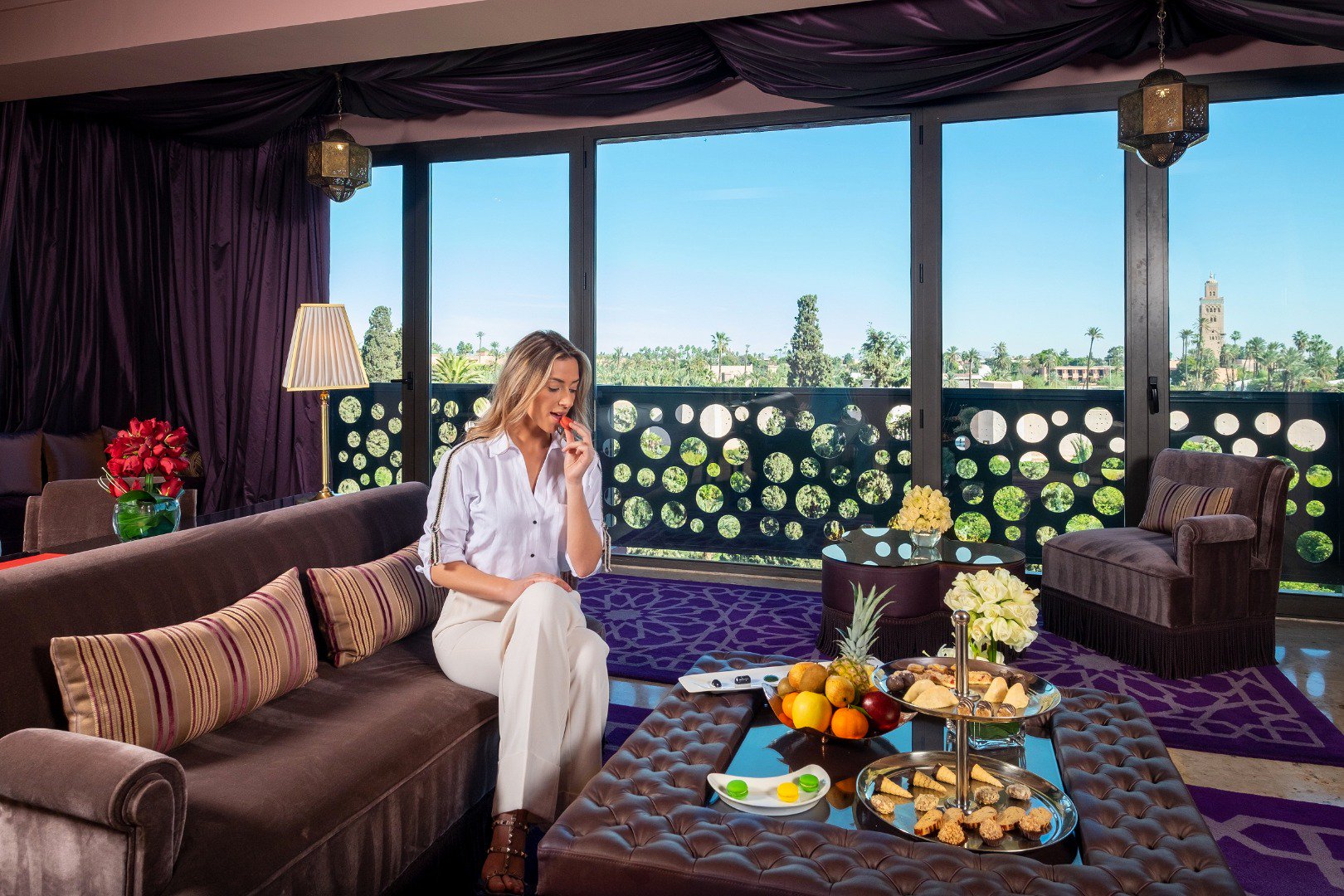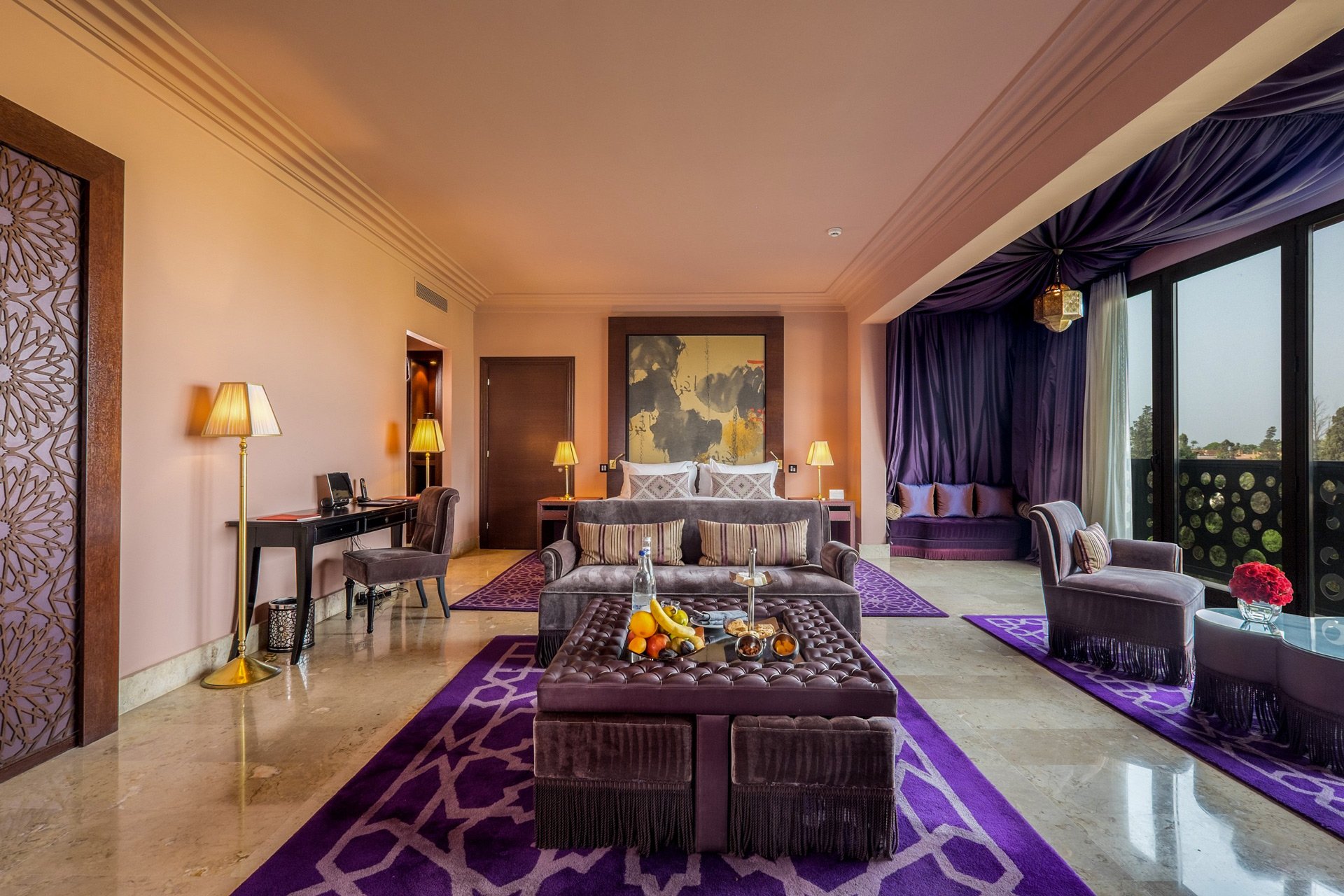 With 100m² of luxury, this unconventional baroque oasis features sumptuous draped silk and velvet fabrics and traditional Moroccan lighting to create a relaxing and intimate atmosphere.
One king , One rollaway or one crib
3 guests, including up to 2 children
Average of 112 m2 (1200 sq.ft.); 3rd to 5th floors.
Swimming pool or Street view