Located in the heart of the hotel, la Galerie is a big rotunda with a sunroof overlooking the swimming pool and the lush garden. Breakfast is served from 7 am and a fine all-day menu is available until midnight. Decorated with gold and velvet tones, its French-baroque inspired style reflects sweetness and intimacy. A selection of contemporary art pictures painted by local and international artists is proudly displayed all year long.
Breakfast is served every day, from 7 am to 11 am.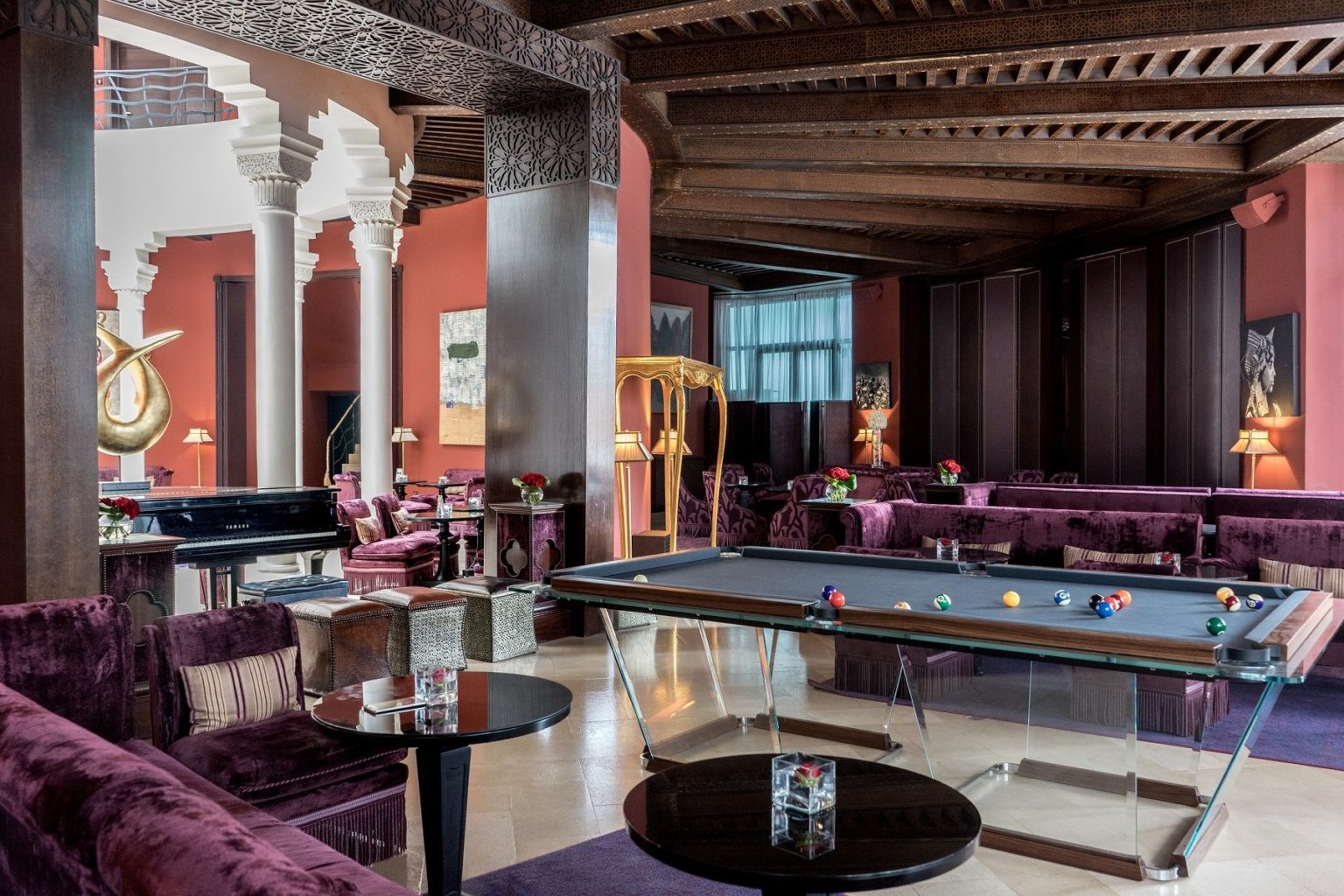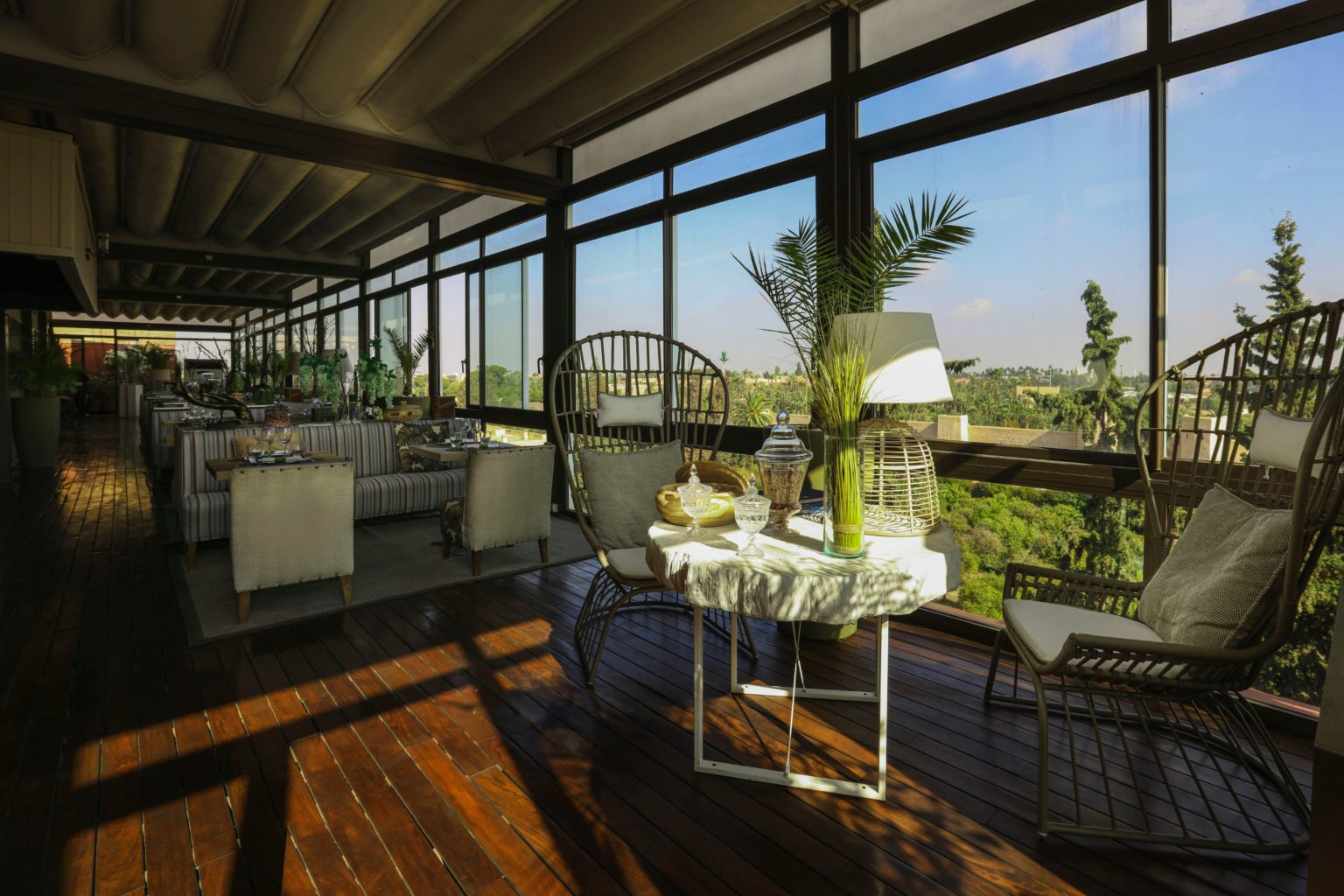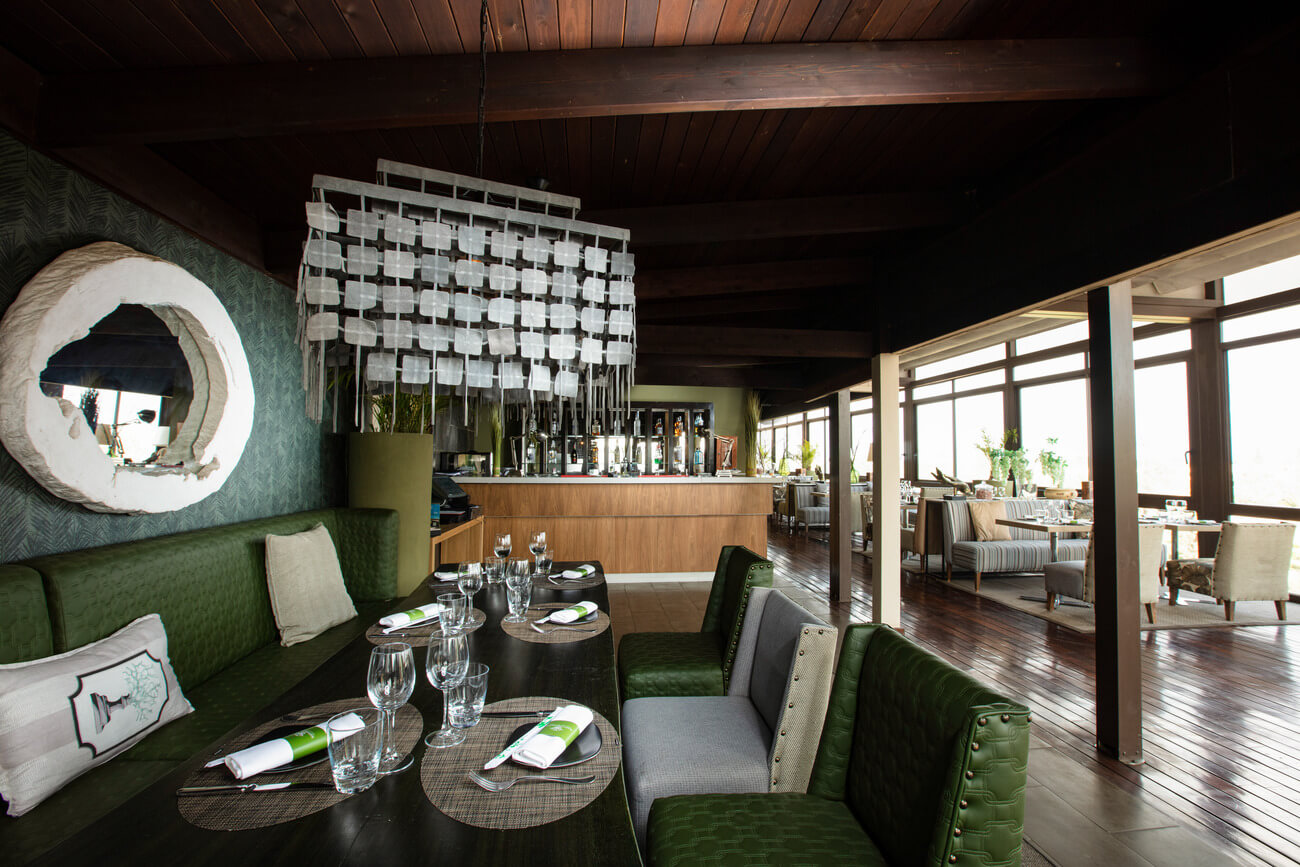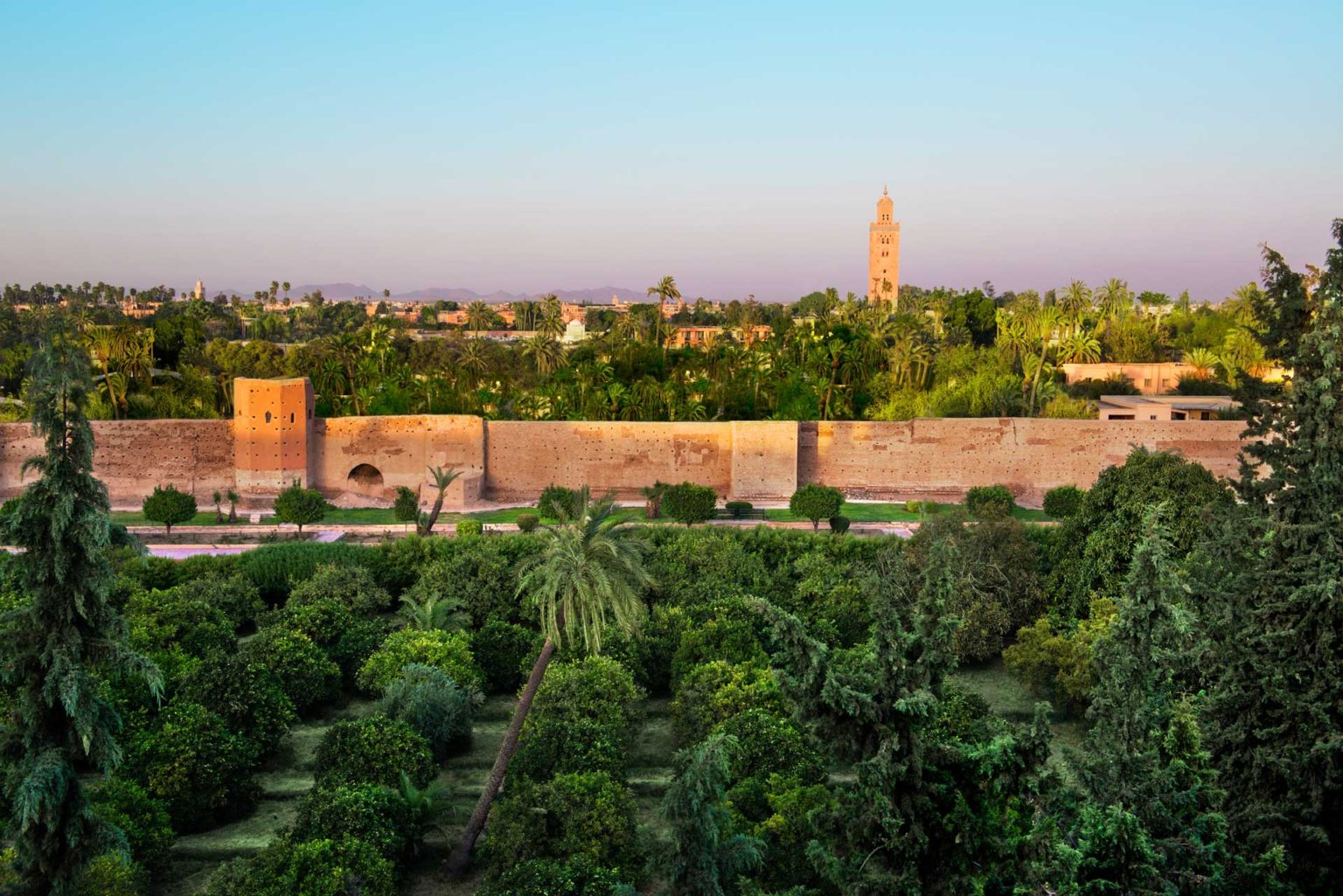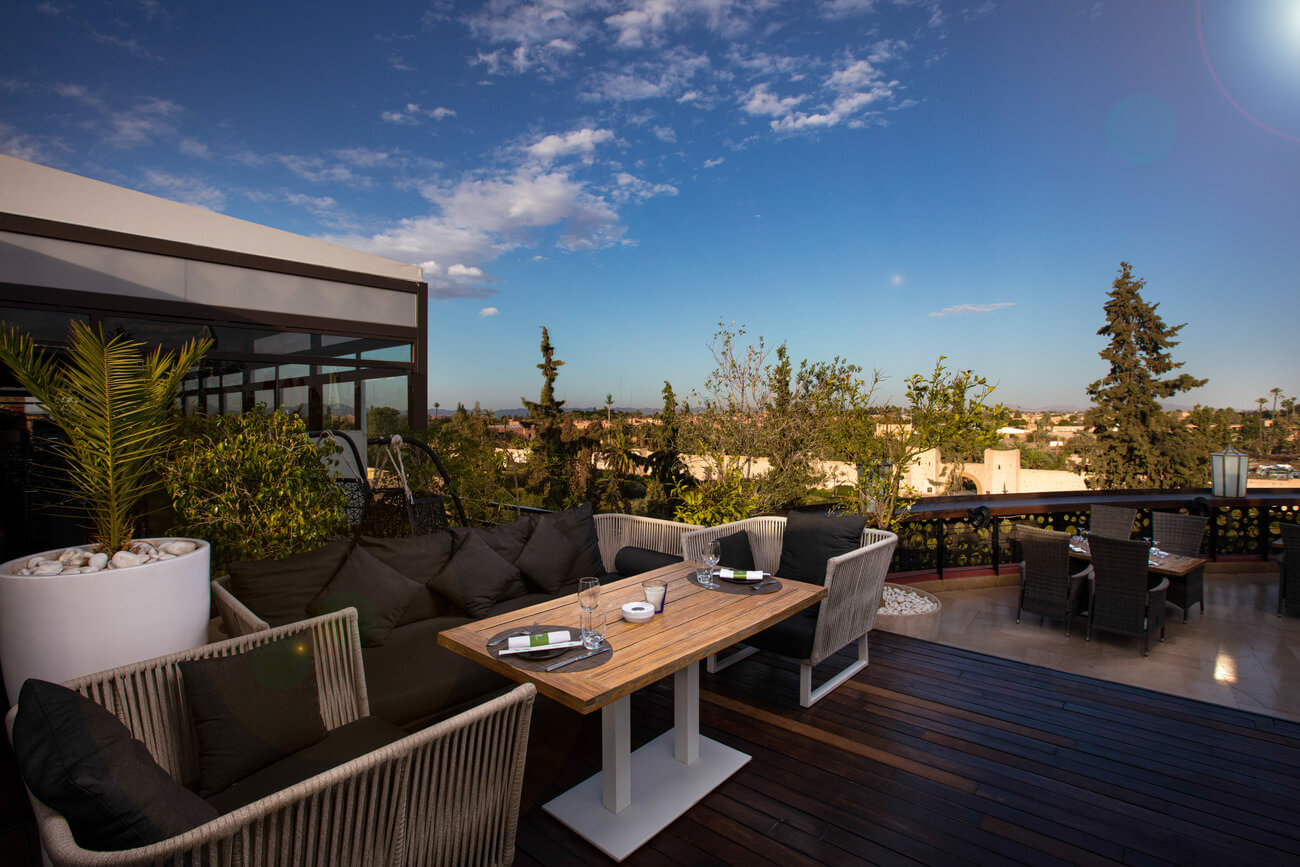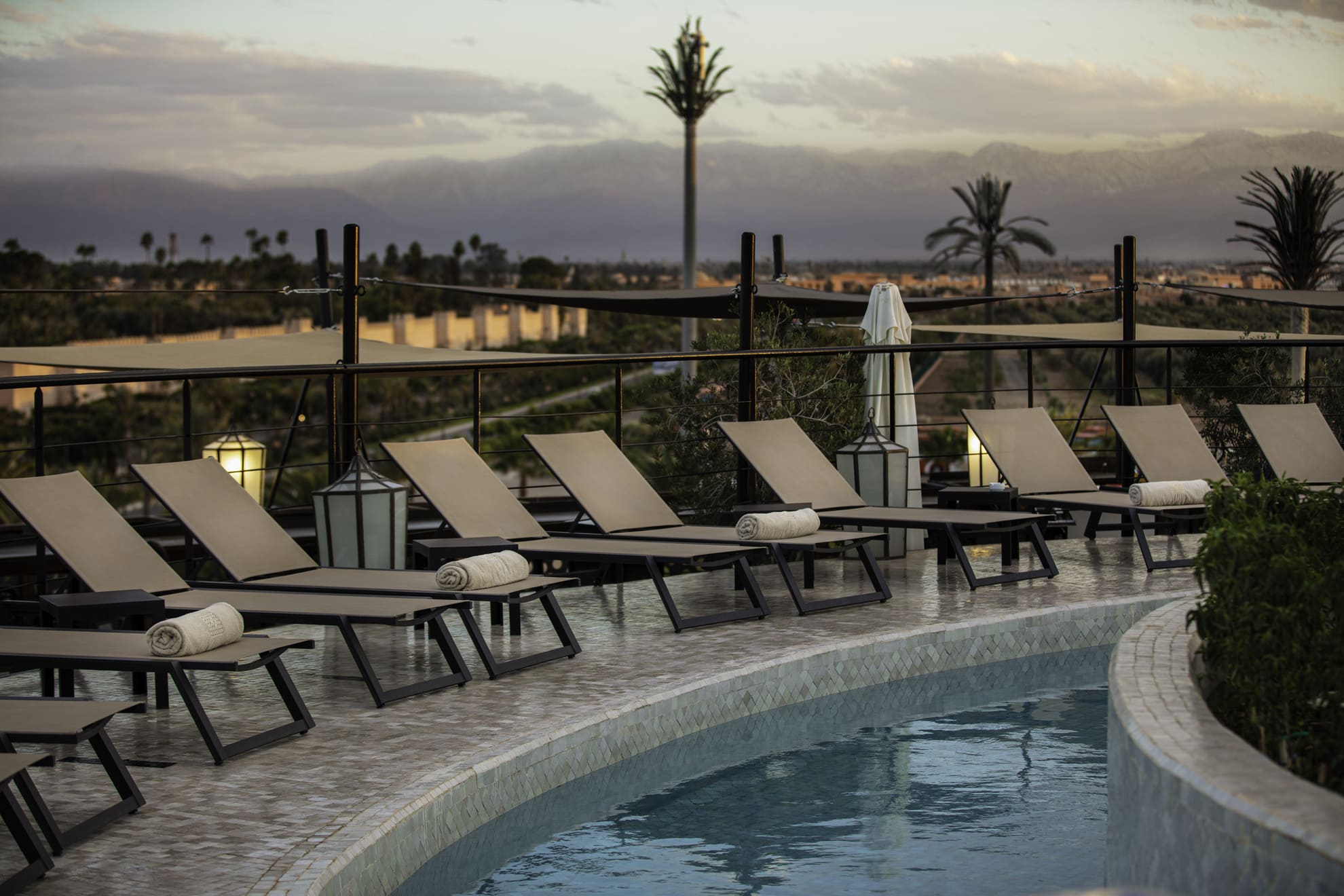 This panoramic restaurant and terrace-bar is open both to resident and non-resident customers. This lounge terrace is an invitation to chill out on one of the many luxurious bed, near the round pool with a spectacular view of the Ochre City, the medina, the Agdal Gardens, the imperial ramparts and the Atlas mountains. The place is perfect for a relaxing time, a lunch, a diner or a simple drink, when the Rooftop Garden reveals another festive facet under the stars of Marrakech.
Open every day from 11 am to 2 am
POSSIBILITY OF PRIVATIZATION