ROOFTOP GARDEN REINVENTS ITSELF!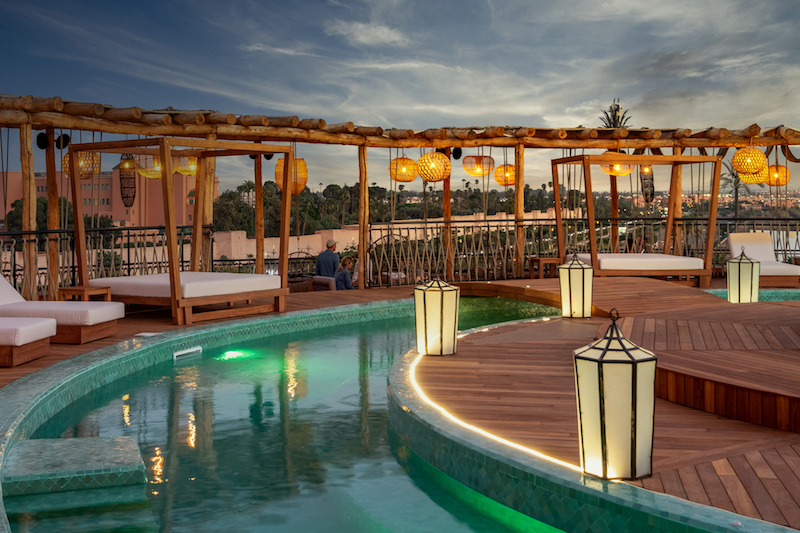 Immerse yourself in an urban jungle!
After two months of refurbishment, the Rooftop Garden, the best Rooftop in Marrakech, has been totally reinvented to immerse you into an urban jungle with a swimming pool on the roofs of Marrakech, in the heart of the Golden Triangle, the Hivernage district.
ROOFTOP GARDEN TAKES THE HEIGHT!
Breathtaking view!
Another surprise and not the least, the Rooftop Garden has taken height, to offer you an even more breathtaking view on the red city and the mountains for your greatest pleasure and ours too.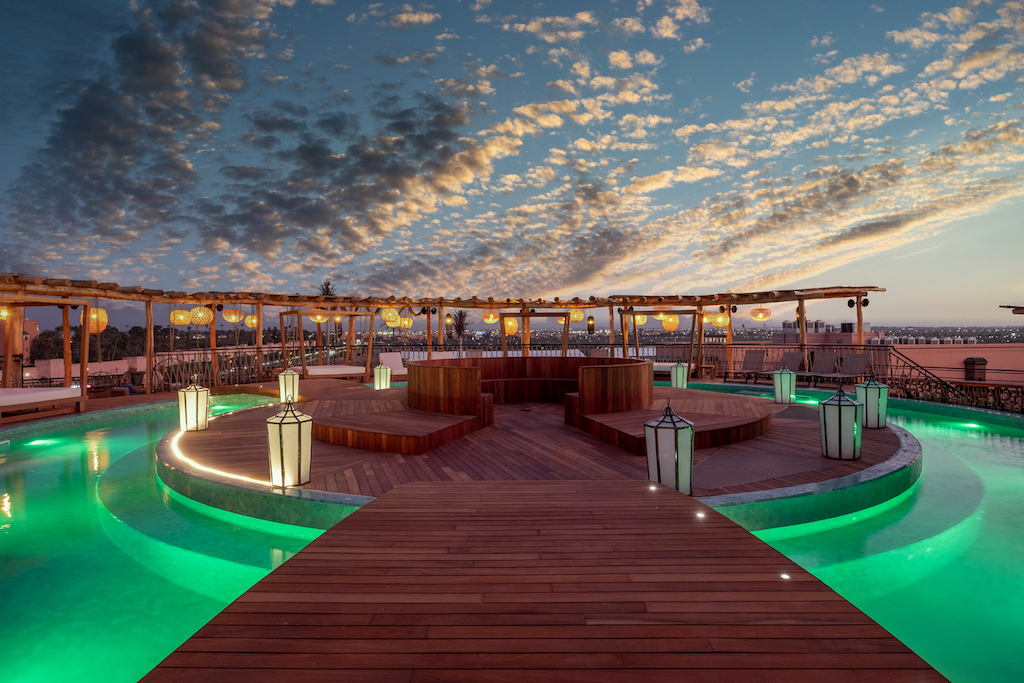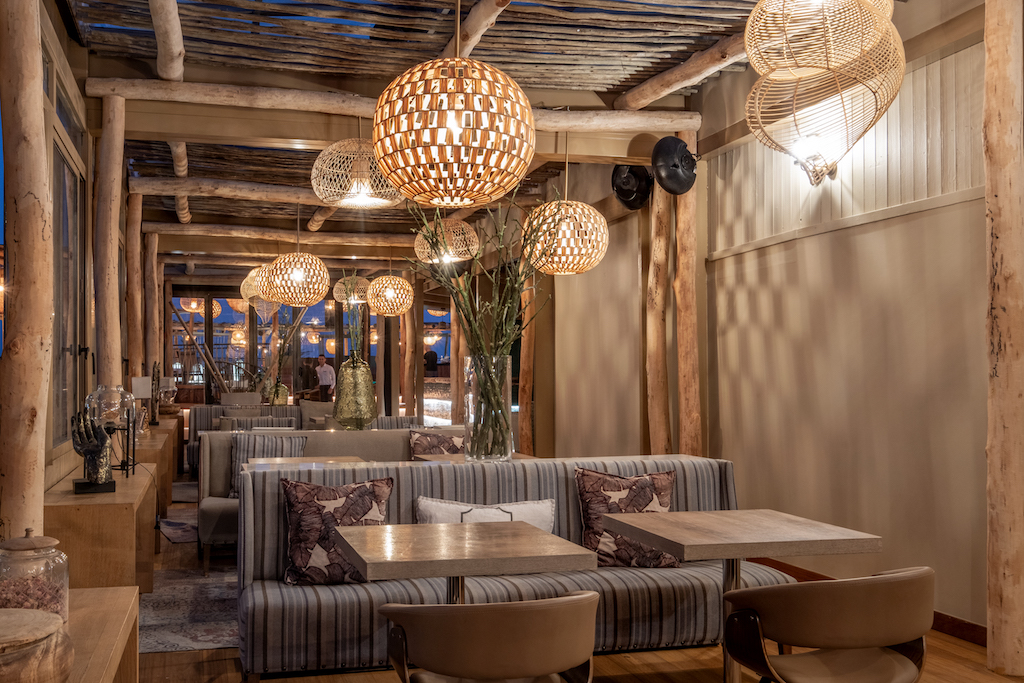 Live in the clouds!
Both a bar and a restaurant, this bright, spacious and elegant terrace also has indoor and outdoor seating.
The Rooftop Garden offers an exceptional view of Marrakech and its great monuments. Enjoy a drink at the bar, have lunch or an evening out with friends on the terrace, taste healthy and gourmet cuisine, enjoy the Marrakchi sunset and party to the sound of DJ sets.
With its huge bay windows and its beautiful volumes with a contemporary and pure design, the Rooftop Garden changes with the hours according to the light and the seasons: it is good to live in the clouds.
Musical quality and audio perfection
It's no coincidence that the DJ at the Rooftop Garden is high up. Music is our DNA.
We play everything from soul and funk to local and international deep house, with one philosophy, musical quality and audio perfection.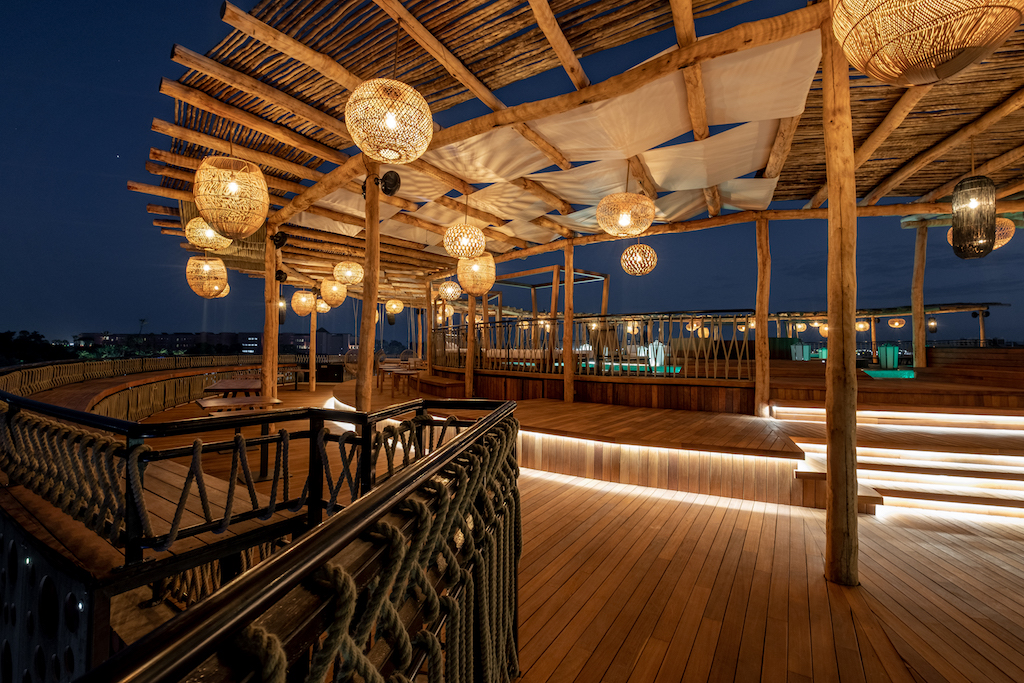 LET'S CELEBRATE IN HEAVEN!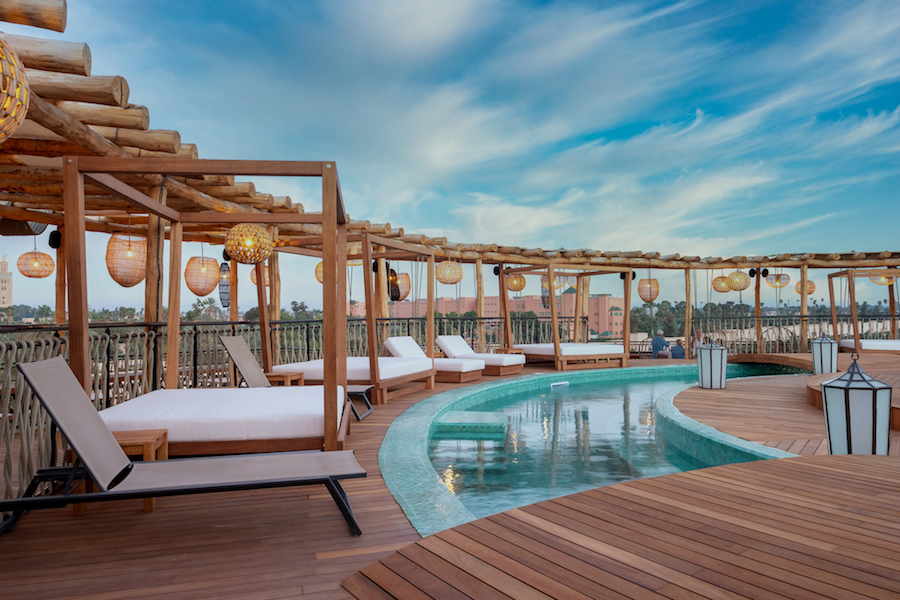 The perfect place for your celebrations!
The Rooftop Garden is the ideal place for groups and special events offering an unusual setting with the possibility of being outdoors in one of the only covered terraces in Marrakech.
The Rooftop Garden has a capacity of 150 people in cocktail style or 50 seats.
You also have the possibility to privatise the whole Rooftop Garden for company parties or birthdays.
Bathrobe life!
Live life to the fullest by the Rooftop Garden's legendary circular pool.
Deckchairs, relax and sunbathing mattresses and heated water all year round for your total change of scenery.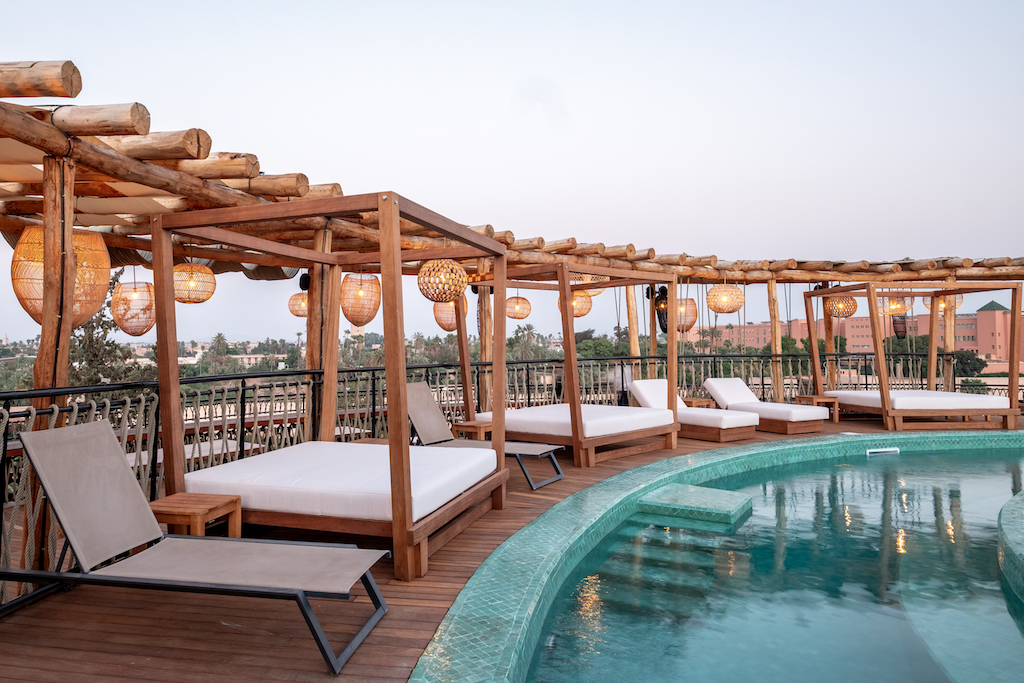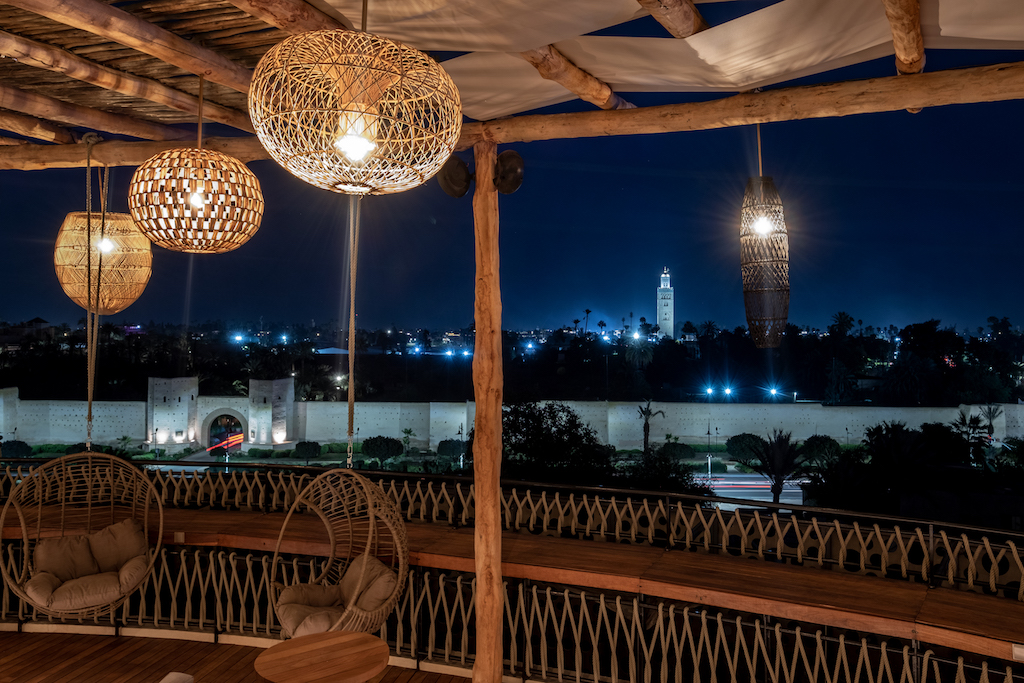 Decor, music, lighting, smells and service
Eager for novelty, we concoct new associations of flavours, but also of colours and perfumes.
As a forerunner of entertainment in Marrakech, we want to offer a true experience that encompasses music, relaxation, beauty and to excite your senses.
Are you an artist?
Whatever your technique or discipline, put your talents forward by collaborating with the Rooftop Garden.